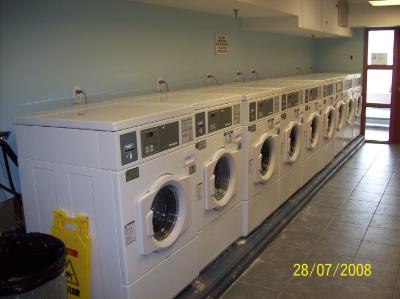 FACILITIES & AMENITIES
Laundry: There is a laundry facility located on the 11th floor with card operated high efficiency laundry machines.
Parking: There are 183 underground parking spaces below the Co-op. Visitor parking is also available outside.
Playground: There is a spacious children's playground.
Transportation: Close to public transit, GO station, easy access to highways 401, 403 and 410.
Accessibility: There are four 1-bedroom suites and three 2-bedroom suites that have been modified for persons with physical disabilities. Each of these suite is wheelchair accessible.
Amenity Rooms: Large community room in the office building accommodates up to 99 people; small lounge room on the 11th floor in the building accommodates up to 15 people. These can be used for general meetings, gatherings, events, and private parties.